Precision
Pre-Cleaning
Industrial-spec Pre-wash
NACE-certified Media Blasting
Lint- and Static-free Handling

Precision Coating
Zinc-rich Epoxy Primer
Top-quality Color & Texture Options
Expert Coating Application with
Quality Assurance Testing

  Precision Curing
High-efficiency 2,700 KBTU oven
Remote Substrate Temperature Monitoring
40′ x 10'x 12′ Capacity
AMENITIES
• 
40′ CURING OVEN


• 

48′ BLAST BOOTH


• 

FAST TURNAROUND


• 

LOCAL PICK-UP & DELIVERY


• 

FRIENDLY SERVICE
WHAT WE DO

We started this company with a shared vision to provide a customer-first experience. Our only goal is your satisfaction and peace of mind with a job done right.
ATTENTION
Big or small, if your project is important to you, it's important to us. We begin and end every job with a company-wide commitment to providing the best customer experience and satisfaction.
PROCESS
Our obsession with detail means your parts receive our complete focus, from pre-treatment to curing, from pick-up to delivery. Every step in our process is fine-tuned to ensure precision results.
DEDICATION
We're open for business Monday through Saturday, and our blasting and coating crews are working in shifts around the clock to exceed your expectations of quality and efficiency.
Abrasive blasting provides surface profile, a critical element in proper powder adhesion. Our system provides a safe and efficient blasting area inside the controlled environment of our shop.
48' x 15' x 12' BLAST BOOTH
We can process larger products, or smaller products in greater quantities all at once.
PROTECTION
Contaminants from other jobs are removed prior to blasting, so they won't be introduced to the same blasting media that will be used on your parts.
FILTRATION
Our booth is continuously pulling dust from the blasting booth and separating it from vented air. enhanced visibility.
RECOVERY
We're able to recover and recycle up to 95% of blast media automatically, eliminating down-time and increasing job efficiency.
Our powder suppliers spend years of research and millions of dollars to produce the best coatings that science can provide. We've developed our coating processes to take advantage of these top-quality powder products.
CLEAN
We maintain a pristine working environment and select only top quality equipment.
SKILLED
Our NACE & SSPC certified technicians maintain internal quality control with a dedication to precision and attention to detail.
STANDARDIZED
We preform regular systems checks and maintenance, and can provide guaranteed coatings with indexed samples for warranty.
EFFICIENT
Our massive 40'x10'x12' high-efficiency 3,700, KBTU batch oven allows us to process more batch times per day.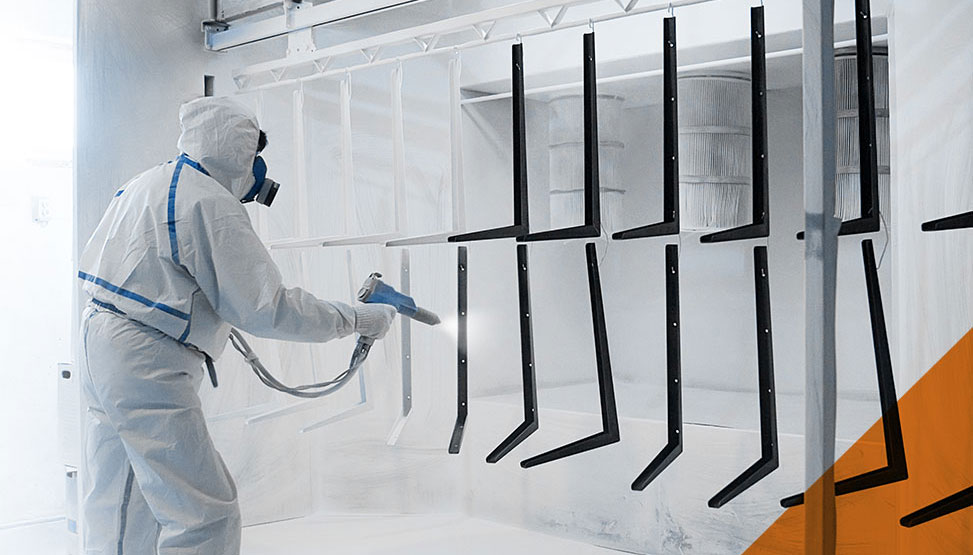 WHY POWDER?


When thoroughly cleaned and pre-treated, coated with high-quality powder using industrial-spec equipment and techniques, and cured to the correct temperature and time, powder coating produces a uniform, hardened finish that is more durable and resistant to corrosion than wet painted coatings.
INCREASED EFFICIENCY
Fast cure time means your parts are ready to use sooner.
ZERO SOLVANTS
The powder itself is VOC-free, and the application process introduces no harmful byproducts to the environment.
UNIFORM FINISH
Electrostatic attraction ensures full coverage with minimal overspray. Powder coated finishes have no drips or other application traces

Contact
Thank you for your interest in working with Precision Powder & Blast. If you have any questions or would like us to provide an estimate, please fill out the fields below, or call our shop and we'll be happy to help.
Address:
6615 W. Boekel Road
Rathdrum, ID 83858
Phone:
Shop:  208-712-3519
Cell:  208-712-3519